A new game is out right now from a new group called Grown Men Games. It's called Space War: In Space!! (strange fact: as far as I can tell, the Chicago Manual of Style and APA style require video game titles to be in italics, but not board games. Weird). Space War: In Space takes the classic card game War and adds clever elements to it to create a more colorful and humorous experience.
Our copy of the game came in the mail over the weekend, and, much to my surprise, contained this card, which a friendly letter explained was exclusive to our box.
Yup. That's me. The game was launched through Kickstarter by old friends of mine in New Mexico, and it turns out my darling husband supported it at a level that granted us a custom card which he used to surprise me. When I showed this to my coworkers, they didn't believe it was supposed to be me at first (my disdain for children is notorious in the library world, so it would be uncharacteristic of me to do a storytime). But they believed me when they all remembered that I own that goddamn cardigan the bear is wearing. My card comes with a special "Shelving" power, so Jack the Libearian pretty much kicks ass in this game, and I am going to get the biggest kick out of making all my friends and family play.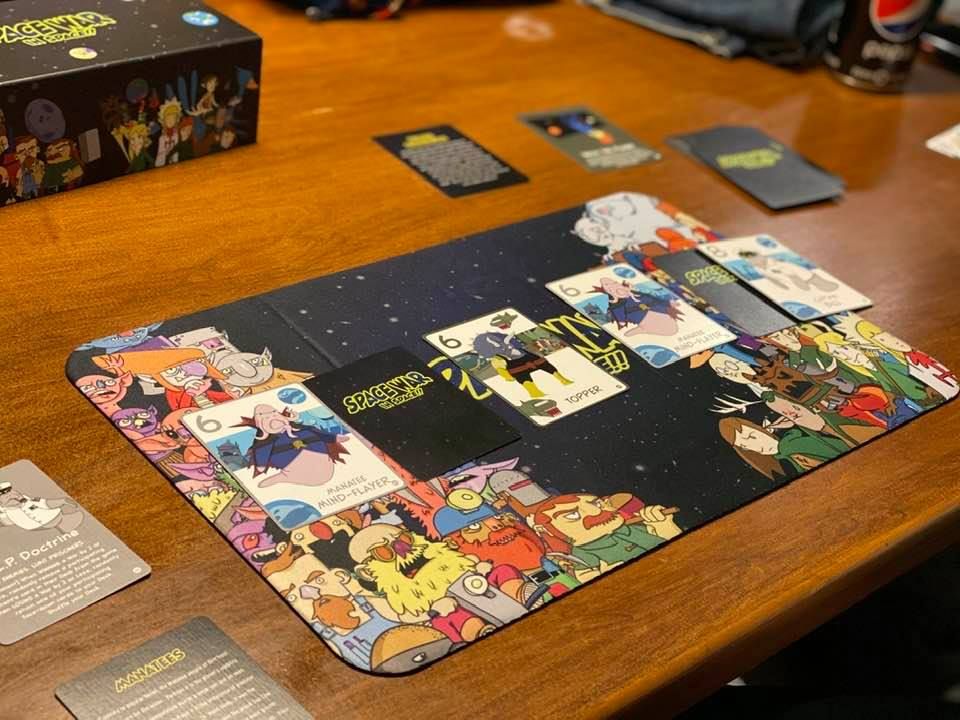 My husband and I played it Friday night (I won), and we had a blast. The game will be available to the public soon, so keep your eyes peeled. It's simple, it's quick, it's casual, and it's pretty much perfect. If your library carries games for circulation or in-house use, give this some consideration. It won't come with a libearian, but it would still be a hit!