Today was the first day of Library Card Sign-Up Month 2020, and, just like most days in 2020 so far, it was far different than years past. At my library, patronage and circulations are down nearly 45%, so I'm hoping our staff will take this even to heart and encourage anyone who calls or comes in the doors to get a library card.
Anyway, this year's is exceptionally exciting because the honorary chair of Library Card Sign-Up Month is none other than Wonder Woman (who was scheduled to have a new movie out by now which is now supposed to premier next month).
What's truly wondrous is that DC has allowed public libraries (with just some simple paperwork) to use the Library Card Sign-Up Month Wonder Woman graphics pretty much however they please, including putting the images on limited edition library cards, like this library in Michigan!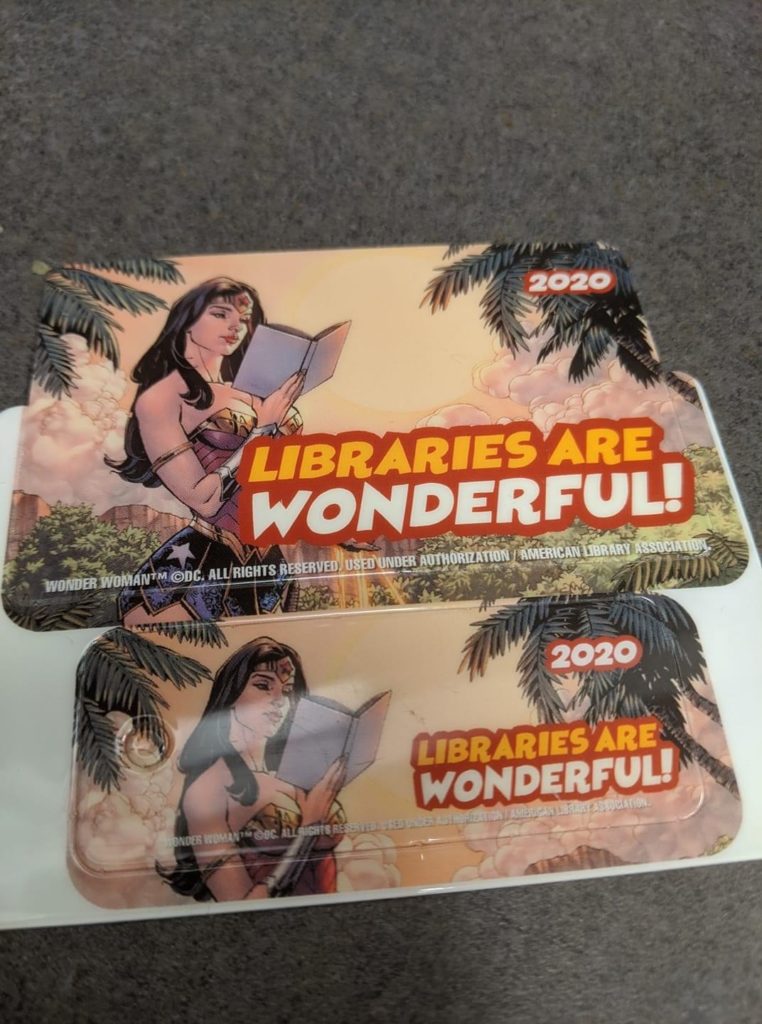 How utterly cool is that?! Wonder Woman-featuring or no, if you don't have a library card, get one this month!