Jack phoenix
librarian and writer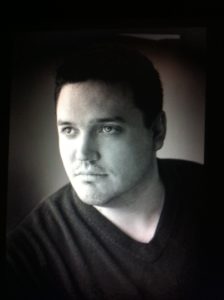 MY STORY
2021
I am now a Collection Development Manager
In July of 2021, I was offered the position of Manger of Collection Development and Technical Services of the Cuyahoga Falls Library.
2020
New book deal
In August of 2020, I signed a contract with McFarland Publishing to write a book tentatively titled "Now a Major Motion Picture:" A History and Celebration of Movie Novelizations to be published in 2022.
2020
SLC webinar
I was a panelist for a webinar with School Library Connection in July 2020, titled "Why Graphic Novels? Five Practices to Transform You Library."
2018
Assistant Manager for WEPL
In September of 2018, I was awarded the position of Assistant Manager of the Willowick Branch of the Willoughby-Eastlake Public Library in Willowick, OH.
2017
OLC presentation
After a successful proposal, I gave a presentation at the Ohio Library Council Conference and Expo titled "Comics Aren't Books, and That's Okay" about the challenges of comics in libraries.
2017
MA in English
I earned my master's in English from Ohio Dominican University.
2015
MLIS
I earned my master's of library and information science from Kent State University.
2013
Book is published
My novella The Tormentors was published by a small horror publisher in California.
2011
Promoted to Adult Program Coordinator
After much success creating programs for patrons of all ages, programming became my primary responsibility. My programs included Play Dates, Nerd Nights, Quilting Camps, Summer and Winter Reading Programs, Teen Rewards Program, Origami, balloon twisting, a zombie walk, a variety of speakers and entertainers, and much more.
2007
BA in English and religion
I graduated from Otterbein University (then College) with a bachelor's degree in English literature and religion.
2021
I am now a paid speaker for libraries
After presenting about comics in libraries for the Northeast Ohio Regional Library System in March of 2021, I was invited to join PCI as a paid librarian presenter. Through PCI, I am able to share my love of comics with libraries all over the country.
2020
Book is given starred review by SLJ
Maximizing the Impact of Comics in Your Library: Graphic Novels, Manga, and More was given a coveted starred review by School Library Journal.
2020
Book is published
My book Maximizing the Impact of Comics in Your Library: Graphic Novels, Manga, and More, a professional guidebook for librarians, was published by Libraries Unlimited in March 2020.
2018
Book deal
After drafting a proposal, I was offered a contract by ABC-CLIO to publish a professional guidebook about comics in libraries to be published by the Libraries Unlimited imprint.
2017
Content Specialist at OverDrive
In June of 2017, I was hired by OverDrive as a Content Specialist, allowing me to engage with collection development for libraries and consortia great and small throughout the midwest, including Ohio and Illinois.
2016
Program Coordinator for MCDL
In April of 2016, I accepted the position of Program Coordinator at Medina County District Library in Medina, OH, allowing me to plan and execute system-wide programs for all six branches, including Summer Reading Games, Writers Live author events, StoryFest, Local Authors Expo, and more.
2014
OLC presentation
I was a panelist for a presentation at the Ohio Library Council Conference and Expo about self-published works in libraries.
2013
Highest-attended program
I arranged for former Olympian and New York Times Bestselling Author Dominique Moceanu to join us at the London Public Library for a presentation and book signing. The library saw an attendance of over 300 people.
2008
Library Support Specialist at London Public Library
I was hired soon after graduating college, and I knew that librarianship was the profession for me. I was brought to the London Public Library in a position specifically created for me after impressing the director with an interview for a different position.
2003
Blockbuster Store Manager
While I attending Otterbein University, I was hired at Blockbuster, where I was promoted from Sales Associate to Store Manager.
MY SKILLS
I'm a lifelong learner
I can never learn enough, so throughout my professional career and beyond I will continue to engage in professional development, experimenting with emerging technologies, and learning new service standards.
I'm a writer
My writing skills are a boon to me as a librarian and to my employer. These skills make me an effective communicator, provide me a creative outlet, make me useful in the workplace, and make me very familiar with writing software and technologies, including Microsoft Word and iOS.
I am well-versed in books and film
Thanks to my education, work experience, and personal interests, I have a great deal of knowledge of multi-media and publishing trends. This aids me in merchandizing, marketing, readers' advisory, and collection development.
I am best when free to be creative
I flourish when allowed autonomy to use outside-the-box thinking and methods to motivate staff, merchandize collections, solve problems, and more.
I'm a good delegator
By doing my best to make staff feel rewarded in their work and respected enough to know the purpose of what I ask of them, I am often able to get staff to volunteer for tasks rather than have to assign them.
I'm a balloon twister!
I'm an autodidact balloon twister and have performed at various events including at libraries.
I contribute to the profession
I am driven to engage with the profession beyond working in a library by sharing any expertise and passion that I develop in any way that I can, such as through writing or presentations.
My management skills are strong
As a retail store manager and a manager at a library branch, I have apt experience supervising, motivating, and scheduling others and overall running an organization by creating an upbeat atmosphere.
I possess a host of library skills
Circulation, collection development, collection management, cataloging, reference, readers' advisory, analyzing demographics — I am well-practiced with each of these library elements and engage with them on a daily basis.
I am enthusiastic
Some leaders command loyalty, others inspire it. I believe myself to be the latter, as I prefer staff to choose to follow my lead because they feel appreciated and feel they are fulfilling a higher calling.
I'm a whiz with most library technology
By keeping up with emerging technologies in conferences and having a zest for toying with new things, I am able to match a service need to a technological fix, I am familiar with Sirsi and Polaris, I can troubleshoot library eBook lending apps, and much more.
Bryan Howard
Library director
740-406-0318
Gary Branson
Library director
614-746-9571
Kathleen Jozwiak
Library Building Manager
440-339-0823
Patricia Lowrey
Librarian and manager
216-761-9014